24 September 2011
ESPN is airing a new film "Catching hell" on Sep 27, 2011 at 8pm. Matt McDonald, the film's producer, has used one of our illustrations in this film to explain the meaning of "scapegoating" in Sports.
As he explains: "This film is about Steve Bartman, the unlucky Chicago Cubs fan who interfered with a foul ball in 2003 that many people feel cost the Cubs a trip to the World Series. The Cubs haven't won a championship since 1908. Our film's stance is one that defends the actions of the fan, Steve Bartman, and investigates the response of the crowd and the cultural and societal impact of the moment.
Steve Bartman was made the scapegoat that day in October 2003 and there is a part of our story where we interview a Cleveland-based Minister by the name of Kathleen Rolenz. Kathleen explains the religious history of scapegoating and how the word and meaning came to be. During this part of the film, we show a variety of still images that present a visual for what Kathleen is describing".
BibleWalks was honored to add the scapegoat scene from the Jabal-Munttar ("'Azazel") site as an on-screen visual.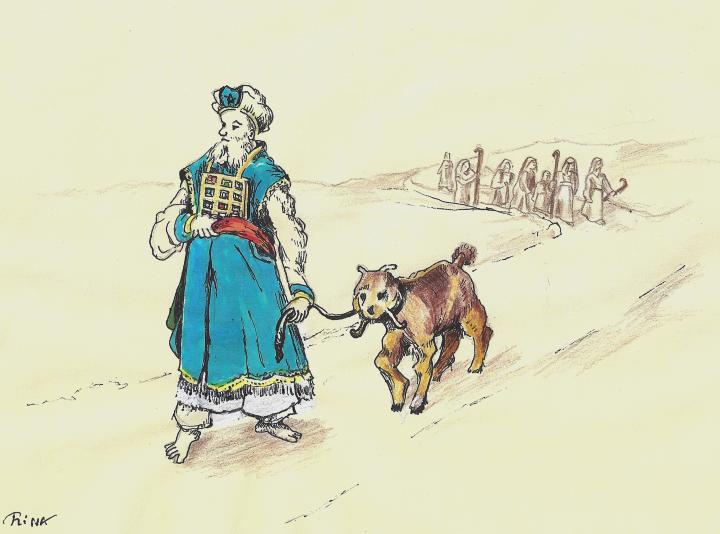 Scapegoat illustration by Rina

See the ESPN film preview

See the ESPN film info

You can read more about the scapegoating in our featured site – Jabal Munttar.
.
Comments are closed.